Our Tracks Left Behind
Sometimes a groundbreaker, other times a trendsetter, Alpine Bank is proud of the recognition it has received through numerous awards over the years for creating new pathways to community success. Although some of the awards are financial in nature, the ones that give us the most pride are humanitarian and come from outside the banking industry.
2023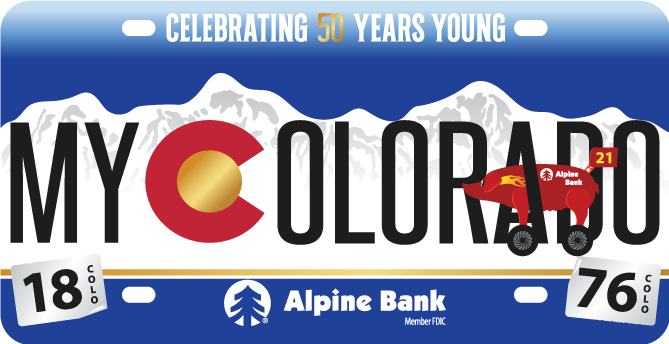 Alpine Bank celebrates with 50 Years of Philanthropy donating $426,500 to over 350 Colorado organizations, selected by 853 employees, on Colorado Day.
2023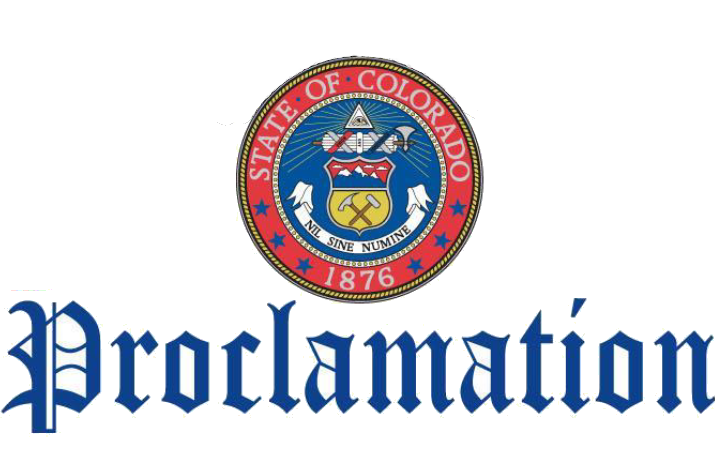 Colorado Governor Jared Polis underscored the company's community commitment with an official proclamation naming August 1, 2023, as "Alpine Bank Day".
2023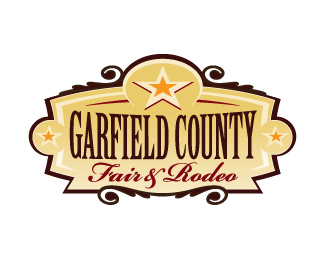 Alpine Bank Founder and Chairman Bob Young was honored as the 2023 Garfield County Fair & Rodeo Hall of Fames awardee.
2023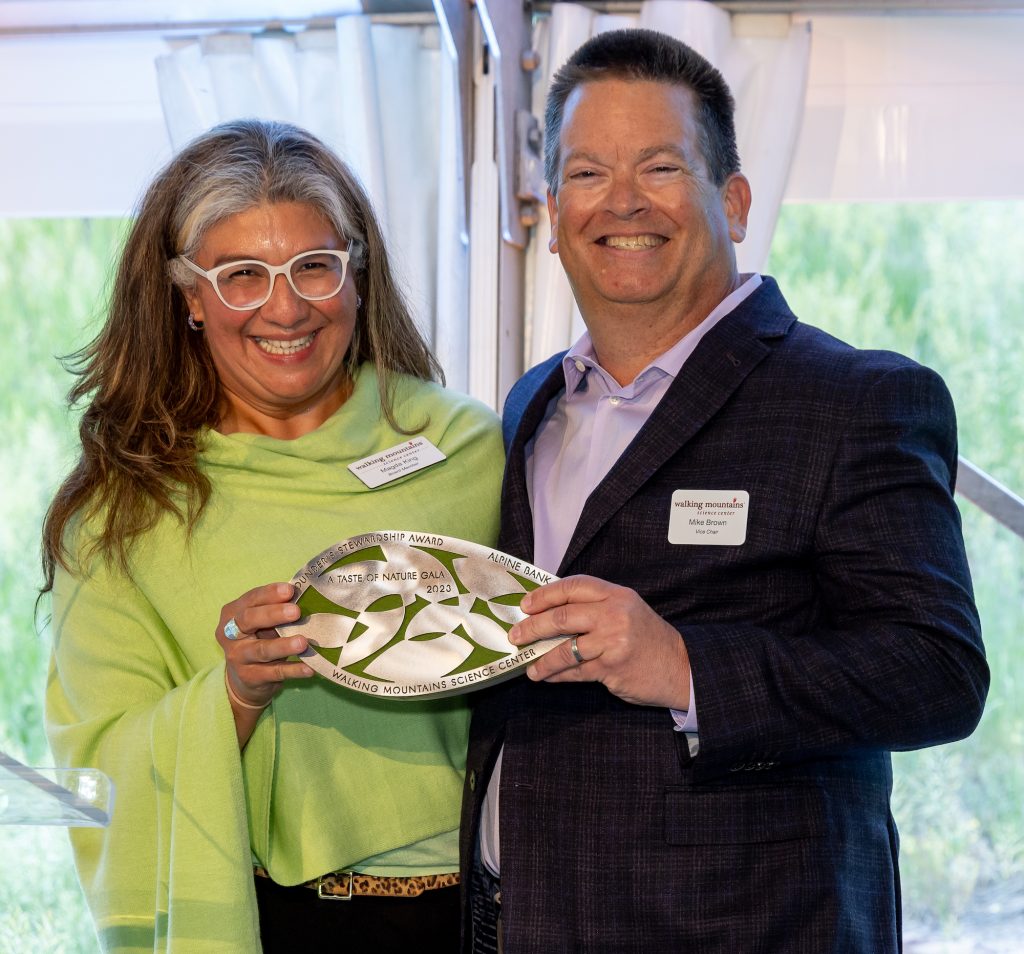 Walking Mountains Science Center awarded the Founder's Stewardship Award to Alpine Bank during their annual gala.
2021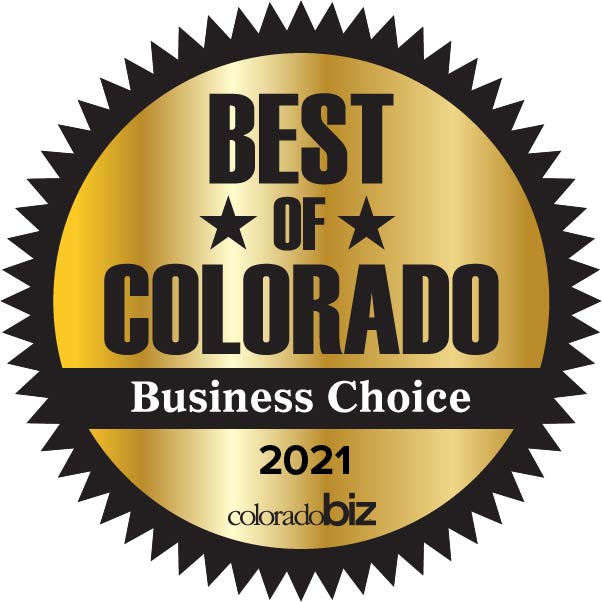 Alpine Bank wins awards from ColoradoBiz magazine and the Best of Colorado Readers' Poll awards: Best Wealth Management/Financial Planner, Best SBA Lender and runner-up in the Best Bank category.
2021

Colorado Lending Source recognized Alpine Bank at their 2020 annual meeting and awards celebration with the SBA 7(a) Emerging Bank award.
2020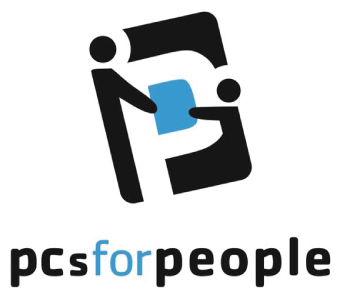 American Bankers Association named Alpine Bank its national Community Commitment Award winner for innovative work with PCs for People. Alpine donated over 400 computers which the nonprofit sanitized, refurbished & distributed to students for remote learning.
2020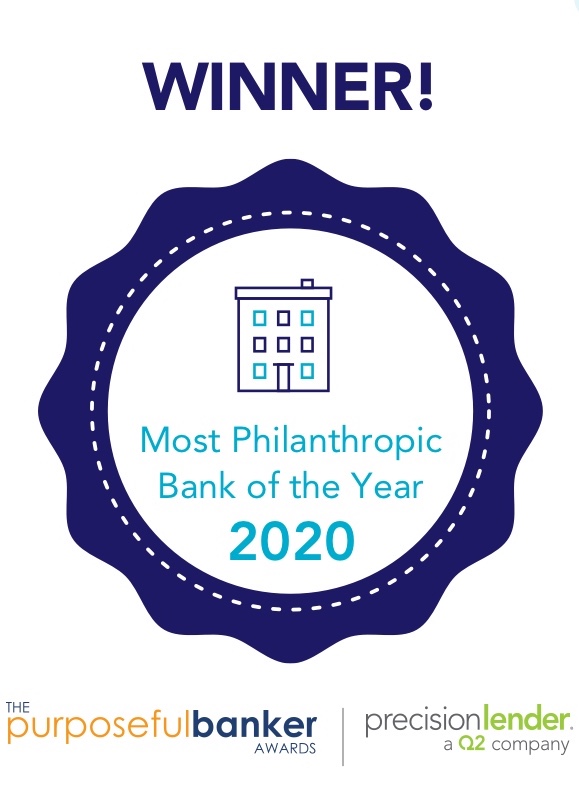 Philanthropic Bank of the Year Award: Alpine Bank recognized by PrecisionLender as winner of their annual award.
2020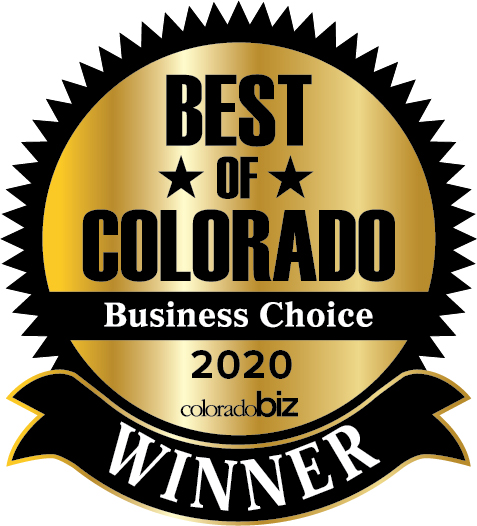 Alpine Bank is named Best Bank in Colorado by ColoradoBiz Magazine. Alpine also voted Runner Up in Best Wealth Management and Best Mortgage in this 2020 readers' poll.
2019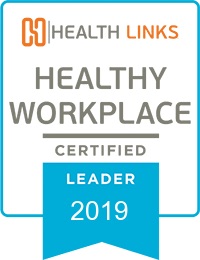 Colorado Health Links awards Alpine Bank its highest ranking: Healthy Workplace Certified Leader.
2019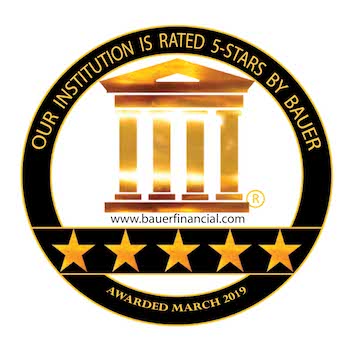 Alpine Bank continues to hold a 5-Star distinction from BauerFinancial , designating the bank among some of the strongest financial institutions in the nation .
2019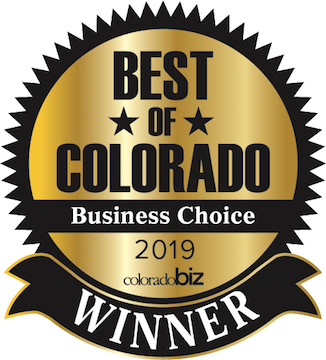 Alpine Bank is named Best Wealth Management in Colorado by CoBiz Magazine . Alpine Bank is given Honorable Mention in this annual readers' poll.
2019
Opening of our Boulder location.
2018
Opening of our Denver Tech Center location.
2017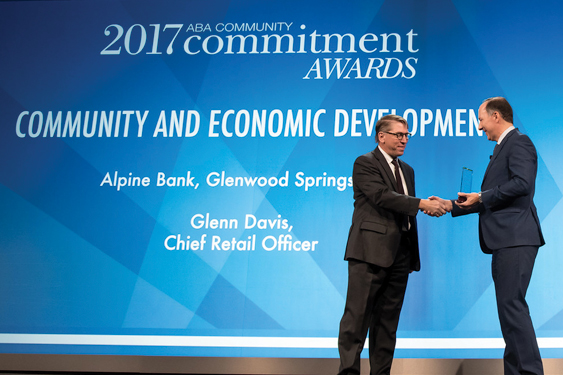 The American Bankers Association recognized Alpine Bank for the bank's Community Solar program which donates bank-purchased solar panels to a local nonprofit to help low-income families.
2016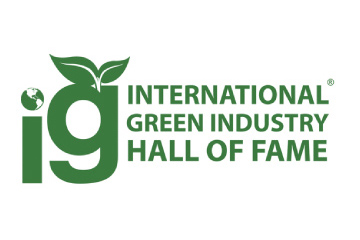 Alpine Bank was inducted into the International Green Industry Hall of Fame.
2016

Wichita State University honored Bob Young with the WSU Achievement Award , the highest honor bestowed upon Alumni of that university. The award was accepted June 2, 2016 for the year 2015.
2016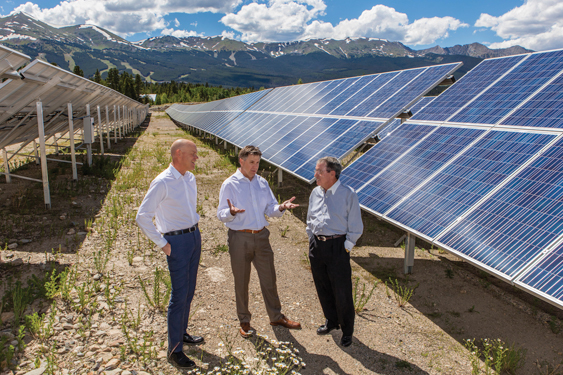 Independent Community Bankers of America® (ICBA) selected Alpine Bank as the Grand National Award winner for our Community Solar Garden program for low-income families.
2015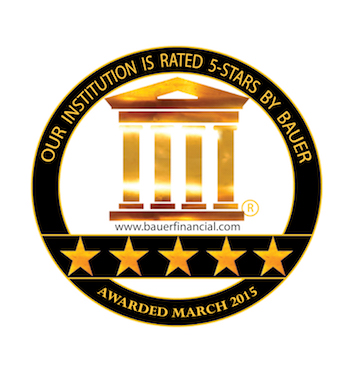 BauerFinancial adds Alpine Bank to their 5-Star Rating System, designating the bank among the strongest financial institutions in the nation .
2015
Opening of our second Denver location in Cherry Creek.
2015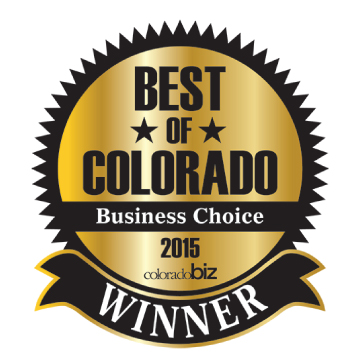 Alpine Bank was named Best Bank and Best Mortgage Broker as part of ColoradoBiz magazine's Best of Colorado Business Choice Awards .
2014
Alpine Bank was recognized as a Gold Leader at the 15th annual Environmental Leadership Awards.
2014
Opening of our Denver location in Union Station.
2013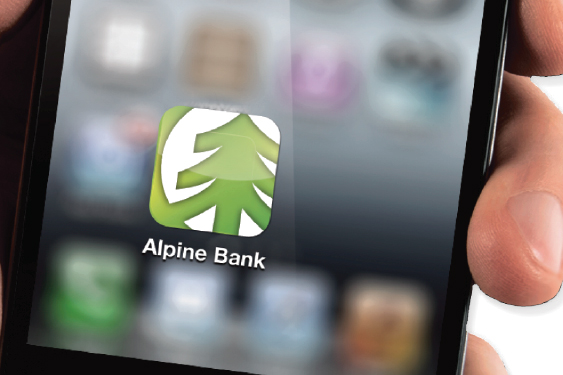 Alpine Bank launched a mobile banking application for smartphones called AlpineMobile® .
2013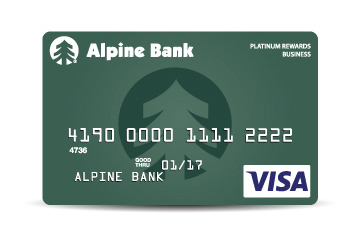 Alpine Bank launched a line of credit cards for commercial and personal use.
2012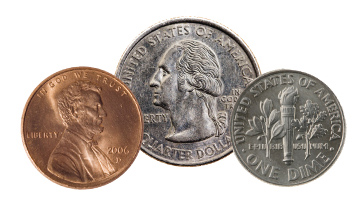 Alpine Bank launched our debit card rewards program Change Matters®.
2011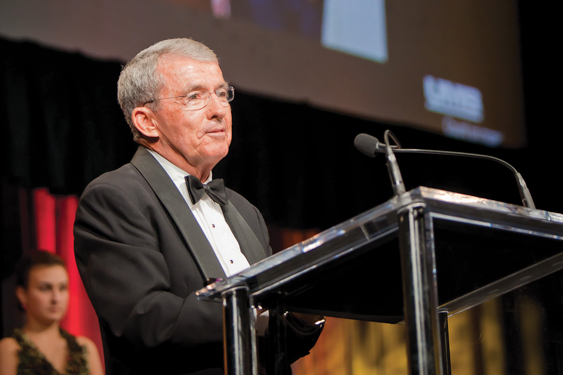 Alpine Bank Chairman Bob Young was inducted into the Colorado Business Hall of Fame.
2008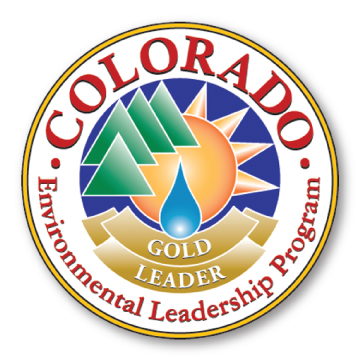 The Colorado Department of Public Health and Environment, in cooperation with the Pollution Prevention Advisory Board and the Colorado Environment Partnership, designated Alpine Bank a Gold Leader at the Colorado Environmental Leadership Awards.
2008
Opening of our second Durango location.
2007
Alpine Banks of Colorado received the Outstanding Large Business Award for National Philanthropy Day in Colorado.
2007
Opening of our Delta , Frisco and second Rifle locations.
2006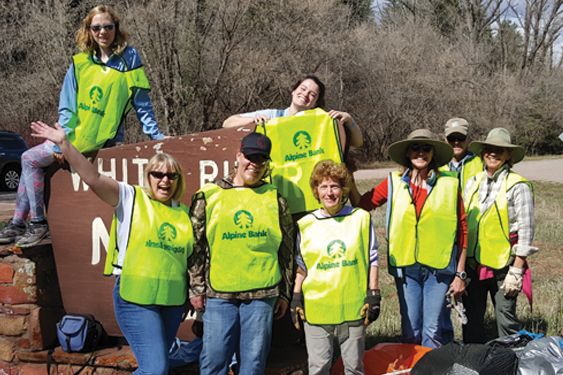 Alpine Bank employees started a grassroots effort to make environmental improvements within each work area and bank location, achieving an internationally recognized ISO 14001 environmental certification through our Green Team .
2006
Opening of our Fruita location.
2005
Opening of our Durango location.
2004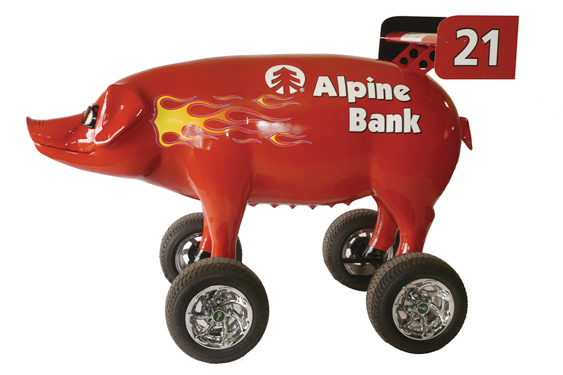 Pigs prevailed when 15 larger-than-life fiberglass pigs, each painted by local artists, were auctioned off to raise money for literacy programs. The Alpine Bank Racing Team staff created this swift swine as a replica of Bob Young's race car.
2004
Opening of our Willits and second Montrose locations.
2004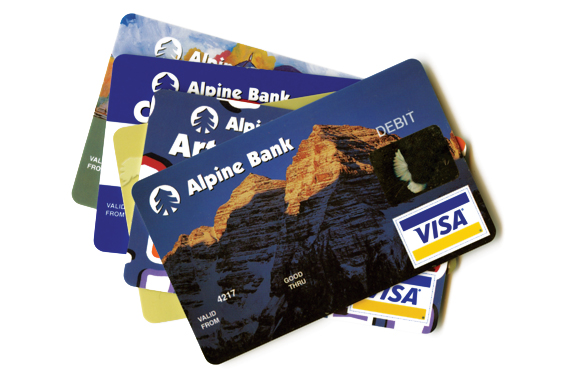 Customers could choose to support the environment, education, the arts or community services by using an Alpine Bank Visa® Loyalty Debit card.
2001
Opening of our Copper Mountain and Montrose locations.
2001
Colorado Parent magazine recognized Alpine Bank as winner of the Colorado's Best Companies for Working Families in the medium-sized company category for our family-friendly workplace.
1999
Opening of our Breckenridge, Dillon, Edwards, Steamboat Springs, and Grand Junction locations.
1999
Alpine Bank embraced internet technology and became the first U.S. bank to receive the WebTrust Seal of Approval for the security of internet transactions.
1998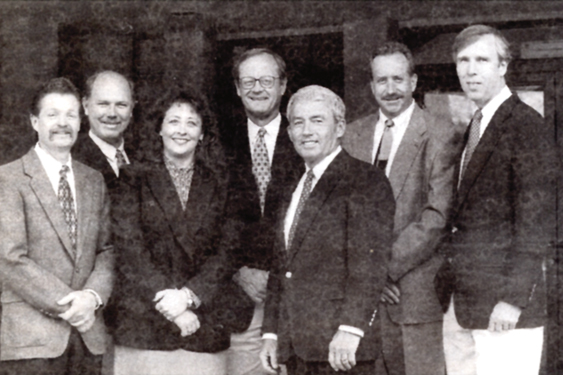 John Cooper, Stan Kornasiewicz, Monique Serra, Ray Baker, Bob Young, Dave Scruby, and Bruce Robinson formed Alpine Trust and Asset Management, now known as Alpine Bank Wealth Management.
1997
Opening of our Avon, Gypsum, and Ridgway locations.
1997
Alpine Bank launched its Classroom Credits debit card program as a way to give back to our local schools.
1996
Opening of our Ouray, New Castle, and second Grand Junction locations.
1996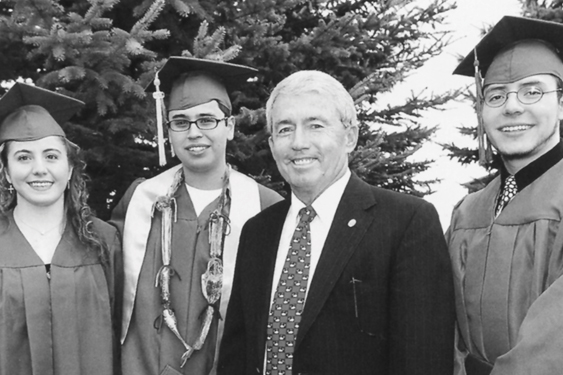 Alpine Bank initiated the Latino Scholarship Program for students attending Colorado Mountain College, one of many ways Alpine Bank supports the community college.
1995
Opening of our Vail location.
1994
Opening of our second Aspen location.
1993
An automated phone system used cutting-edge technology to provide customers 24-hour access to their accounts.
1993
Opening of our Rifle, Grand Junction, and second Glenwood Springs locations.
1993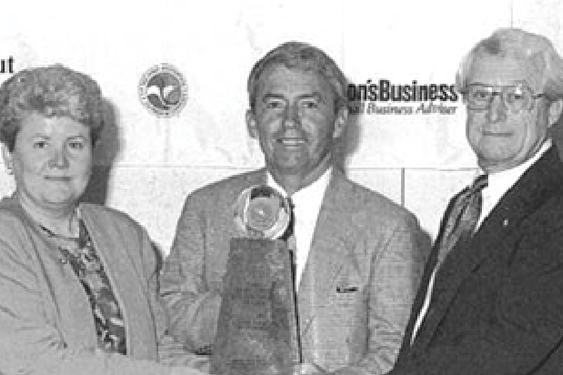 Alpine Bank garnered the Blue Chip Enterprise Award from Nation's Business magazine , the US Chamber of Commerce, and Connecticut Mutual Life Insurance.
1992
Opening of our Battlement Mesa and Telluride locations.
1990
Opening of our Clifton location.
1989
Opening of our Aspen location.
1989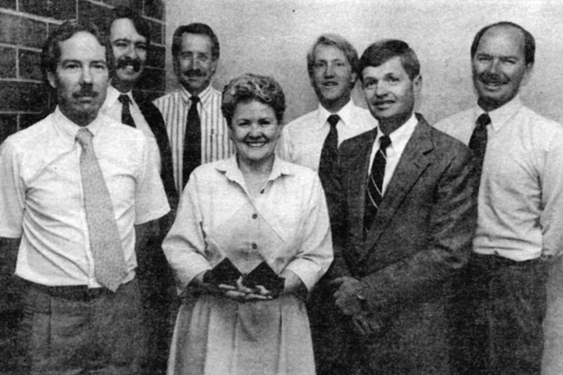 Steve Briggs, Joe Scofield, Dave Scruby, Kris Gardner, Phil Frank, John Cooper and Stan Kornasiewicz accepted the Colorado Association of Commerce and Industry Business of the Year award for Alpine Bank.
1983
Opening of our Eagle location.
1983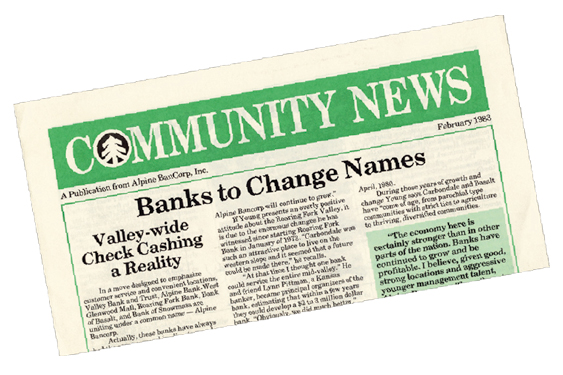 Alpine Bank's Community News was created as a way to highlight organizations in the community and communicate with customers.
1980
Opening of our Glenwood Springs and second Snowmass Village locations.
1976
Opening of our Basalt location.
1974
Opening of our Snowmass Village location.
1973
Opening of our Carbondale location.
1973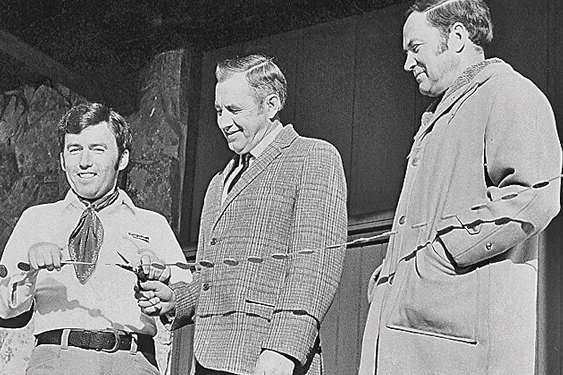 Alpine Bank was founded in Carbondale by Bob Young. Originally known as Roaring Fork Bank, the grand opening included presentation of a sizable donation to the town's park department. Thus began the spirit of community that continues to be such a part of Alpine Bank's culture.