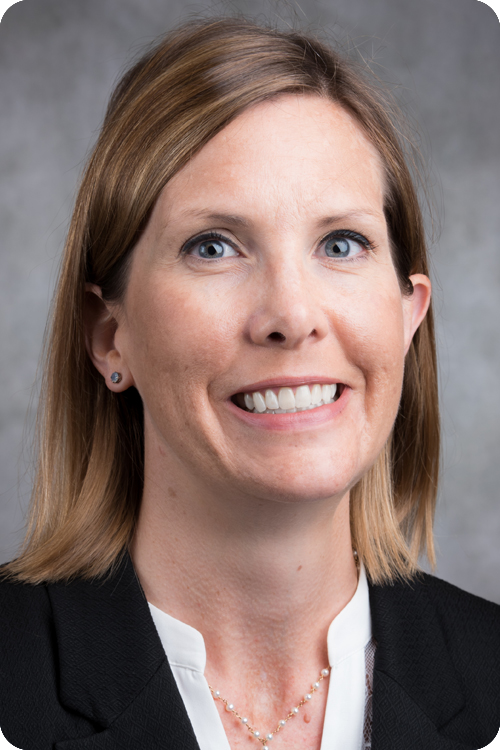 Rachel Gerlach
Chief Credit Officer
Rachel Gerlach serves as chief credit officer for Alpine Bank, her second role on the senior executive team and one she took on in 2021. Previously she served as chief operations officer. Rachel manages credit and underwriting, consumer underwriting, employee lending, portfolio analysis, loan operations, loss mitigation, credit review and legal.
Rachel graduated with honors from the University of Denver with a bachelor's in business administration, international business and management. She completed graduate studies in banking at Louisiana State University and commercial lending school at Southern Methodist University.
Starting as a teller in 1997, Rachel joined the management trainee program at Alpine Bank in 2000 and quickly ascended the ranks into making loans and managing people, then re-engineering the loan processes and systems.
She serves as board member of the Federal Reserve Bank of Kansas City, Denver Branch Board of Directors, an appointment she began in 2021.
Rachel was born and raised in Eagle. She's grateful to have been able to set roots in her hometown and raise a family of her own in small-town Colorado, while also having the opportunity to grow in a distinguished career. She and her husband and two young children love to ski, snowmobile and hunt for rocks in their leisure time.
BACK TO TEAM