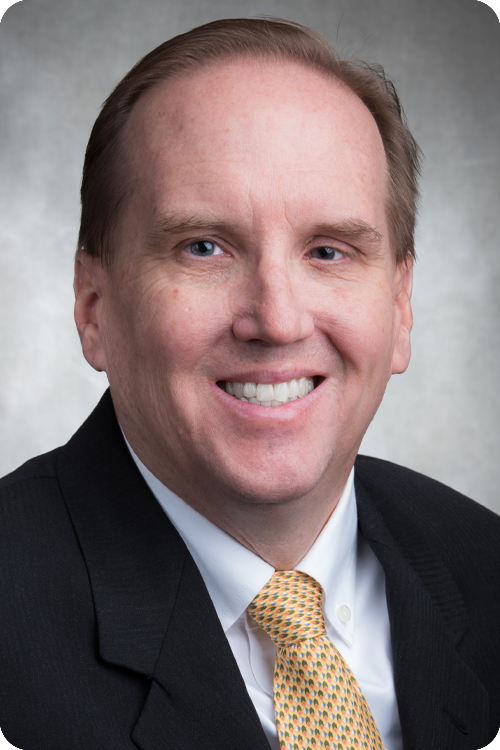 Eric Gardey
Chief Financial Officer
Eric A. Gardey is the chief financial officer for Alpine Bank, a role he's held since 2014. In 2021 Eric joined the senior executive team, where accounting, finance, audit, compliance and shareholder relations are now in his purview.
Eric began as an officer trainee at Alpine Bank Aspen in 1989, after graduating with his master's in business with an emphasis in finance from the Kelley School of Business at Indiana University. Prior to that he received his bachelor's in business administration from Alma College in Michigan. Eric also earned a credential from the Graduate School of Banking at Wisconsin while working for Alpine Bank.
Eric's role is to ensure the bank's strong financial position, so the organization continues to grow for the betterment of its shareholders, employees, customers and communities. Although his leadership projects and career highlights are numerous, one that particularly stands out is bringing Class B shares to the OTCQX market in 2019 — new territory for Alpine Bank as a privately held organization for the preceding 46 years.
Eric and his wife Margo live in Glenwood Springs and are parents to two growing children and one adult daughter. In his leisure time Eric enjoys running, skiing and mountain biking.
BACK TO TEAM